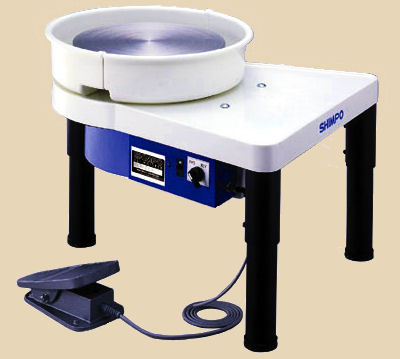 Call for quote on freight or delivery charges to your location (not included in price of wheel).
Responsive and QUIET with high torque at all speeds.
Direct-drive, brushless, 400-watt, 1/2-HP DC motor with overload protection, electronic controller for speeds from 0 to 250 rpm.
Reversible motor.
Up to 100 pounds centering capacity.
Tripod design with built-in tables, 14" wheelhead, two-piece splash pan, banding wheel feature, adjustable height and remote foot pedal.
Modular construction makes any necessary repairs easy.
Two year warranty.