Trimming Tools for post production
Click items below to go directly to ...
Compass tool • Giffin Parts • Giffin Lid Calipers
Clay Shield by Wiziwig Tools
Trim with an Edge: Less "Crunching" and More Reclaiming!
Keep Your Studio Healthy - Versatile for Most Splash Pans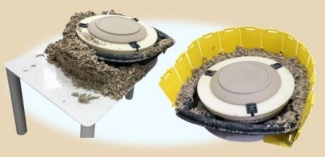 The Clay Shield is a flexible row of interlocking plastic panels that wrap around the splash pan of most pottery wheels. The Clay Shield is high enough to catch most of the clay scraps, splats, and slip spatters that happened while throwing or trimming, and low enough not to get in your way too much! Keep your clay in the splash pan where it belongs, not on your floors -- and everywhere else, as we all know from experience. You'll benefit from using (and re-using) more of your clay, spending less time on studio cleanup, and reducing possible amounts of dust.
WWC • $35.00
Wiziwig Clay Shield
fits most splash pans
---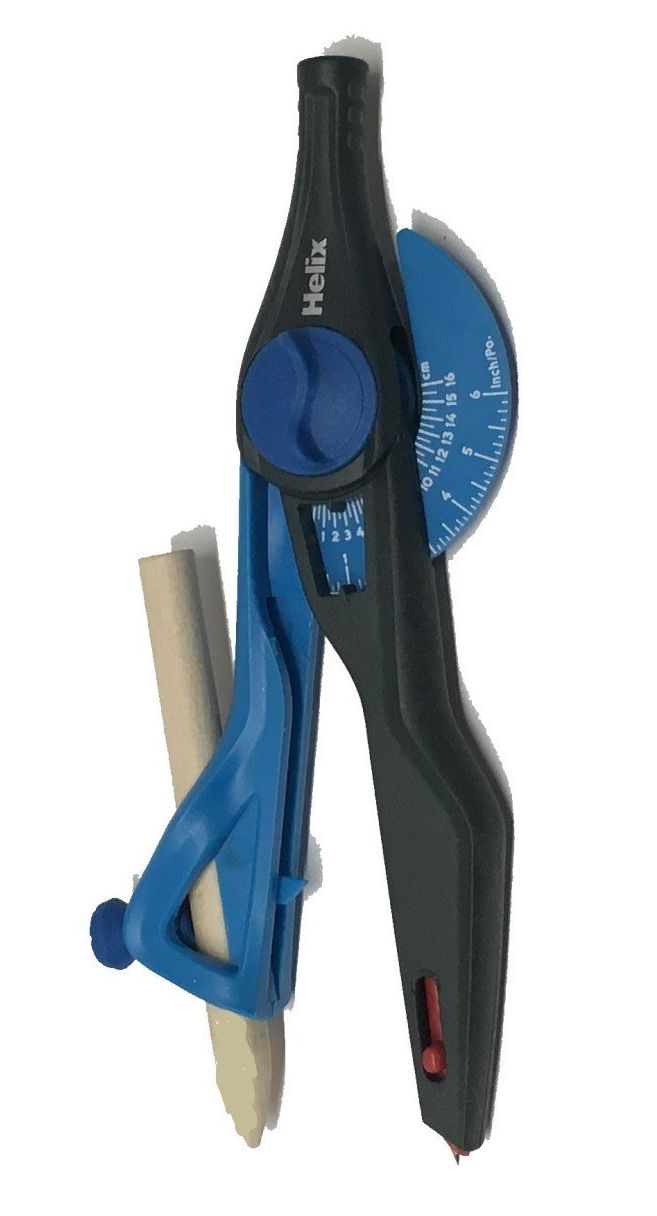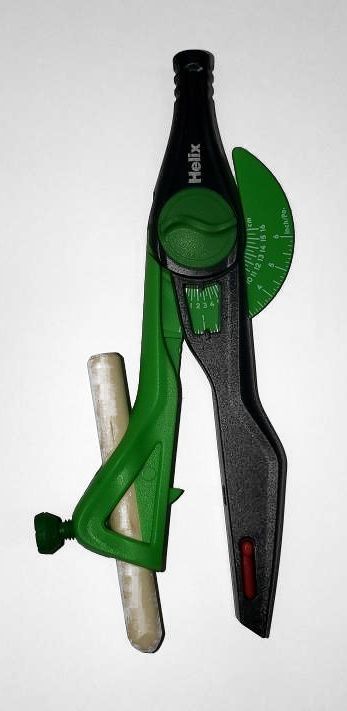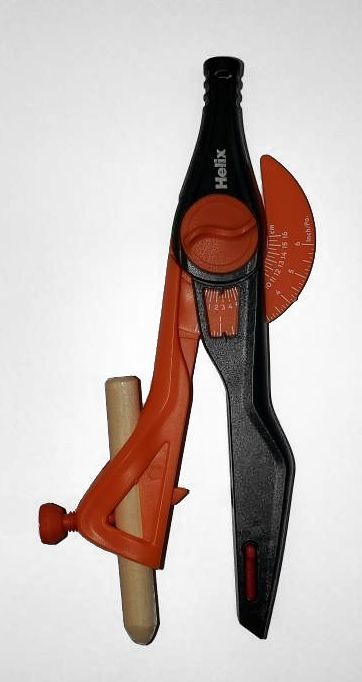 Compass turned into a measuring device, to score a line for a consistent lip outside of the body of the form. Works well with the GR Pottery WA system and Oval shapes. Retractable metal point for centering compasss and screw system to hold marking device.

GRST • $8.00
Sue Tool by GR Pottery
---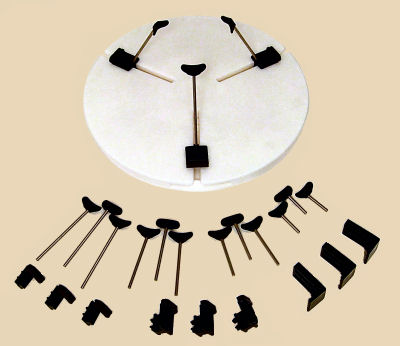 The Giffin Grip Model 10 has proven its usefulness thousands of times in studios across the country and around the world. It has become an all-but-essential tool for production work of any size or kind on the wheel. We stock the Standard (Counter Clockwise) package as well as the Japanese (Clockwise) set.

The Giffin Grip is a recentering, holding and trimming tool for leatherhard or bisque ware. After an initial one-time adjustment, the Giffin Grip snaps on and off your wheelhead easily. Three arms position your pot in the center, and you're ready to work. The complete package comes with everything you see here, including:
Basic sliders for plates, bowls and lids.
2" arms for mugs, teacups and small casseroles
3" arms for larger mugs
4" arms for small bottles, pitchers and jars
5" arms for medium bottles and pitchers
6" arms for taller bottles, pitchers and larger vases
Wide sliders expand the usable diameter to 14 inches
CT127 • $223.95 (MSRP $249.00)
Giffin Grip - Counter Clockwise (Standard)
CT127C • $223.95 (MSRP $249.00)
Giffin Grip - Clockwise (Japanese)
The Giffin Grip Mini makes trimming your tiniest pots a breeze. The thinner design ensures that your trimmings stay in your splash pan. And, it fits on all standard wheelheads, as well as the Shimpo Aspire wheel! The Giffin Grip Mini is not a total replacement for the original Giffin Grip. It does not accommodate large pots over 9.5" diameter, the Flex Sliders, or the Jumbo Extension Platter.
Trim pots as small as 5/8" diameter up to 9.5" diameter
locks in place, so it can be used clockwise or counterclockwise!
Designed to be used with bat pins, so no need to adjust brackets!
Locking button ensures that it stays tight.
Fits on the Aspire wheel!
Thinner design keeps your trimmings in the splash pan, not on your floor.
Includes: plate assembly, Basic Sliders, Wide Sliders, & 5 sizes of rods with hands.
CT127M • $179.10 (MSRP $199.00)
Giffin Grip Mini - Full System
Make one measurement and you have its opposite immediately. Does the work of two standard calipers with greater speed, ease, and accuracy.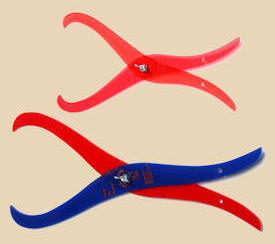 GI129 • $17.95
Fits up to 11" wide

GI130 • $29.95
Fits up to 20" wide
---
Quantity discounts apply on multiples of the same tool
(sold in pairs only - PL1 has been discontinued)

Buy 1-5 ...
6-11 ...
12+ ...

$14.75

ea

$11.80

ea

$10.33

ea

Buy 1-5 ...
6-11 ...
12+ ...

$14.49

ea

$11.59

ea

$10.14

ea