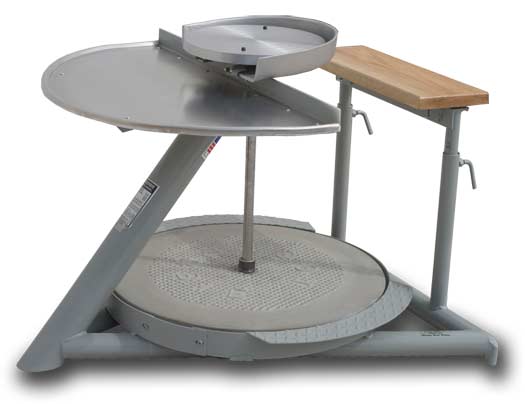 Ship weight listed next to item
Box is 36" x 42" x 30" for both wheels
$90 Crate fee will be added to price
The solid construction of heavy-duty welded steel pipe, a large table area providing space for a water bucket, tools, bats, and clay makes this wheel a durable natural for the classroom or the professional potter. The splash pan is included with your initial purchase and a 5 year limited warranty lets you know Laguna is confident in the quality of this product. Seat is made from Red Oak. 13" Splash Pan included.
Call for quote on freight or delivery charges to your location. Shipping is NOT included in the price.